The USA, a federal republic of fifty states, is the 3rd largest country in the world in terms of size as well as population. Varying from the lands along the coast to the gigantic cities, the United States of America has many remarkable tourist destinations that sometimes it's difficult to decide which place should be explored first. Almost all the places in America lift the spirits of hypes! Every place has some fabulous elements that no one wants to overlook; every place is worth visiting. There are plenty of factors; living and eating spots, loads of attractions. Not only this but also a myriad of votes from tourists that helps others to find out the best place to explore. And if you are planning to visit the USA, this is for you! A series of top ten best places to travel in the U.S. and tourist destination spots where you can spend your vacations! Let's dive into the must-see places in America!

Grand Canyon:
If you wish to glance at vibrant and thrilling views, just make your way to the Grand Canyon National Park. The mighty Colorado River makes its way through the long canyon that is 277 miles and makes it the topmost attractive tourist destination for rafting over the whitewater. For over a long time, tourists and visitors have come all the way to gaze at red and orange grandeur. When it comes to hiking, the best and splendid spot is Arizona Park, which is greatly a fascinating natural wonder, proffering the wonderful and majestic paths such as; the North Kaibab Trails and The Bright Angel.

Yosemite:
Reconnecting yourself with nature and the mountainous place is one of the most awesome elements. One of the most intimidating and popular landmarks of California is Yosemite National Park, characterized by the complete wonder of nearly 1200 square miles having formidable cliff faces, distinctive formations of rock, millennium-old redwood trees, outstanding and lofty waterfalls all is entailed in the nature-surrounded country, the USA. Yosemite Falls are considered a colossal waterfall in the entire globe and the best place to travel in the U.S. It does not end here; you will also come to see some of the most famous landmarks around; Half Dome as well as E.I. Captain. Even there are fabulous trails for hiking directing the natural monuments. Hikers, if not well-trained, no worries, these hiking trails delight the hearts of every individual.

Yellowstone
The first national park, The Yellowstone, outdoor heaven of fanatics, with the action-packed summit and unblemished lakes, has many-hued pools whirls covered with thermal springs; viridescent forest, as well as evaporative geysers, get the balls rolling the steaming water streams leading to the blue. In the present time, there's no uncertainty about the extraordinary wonder and beauty of the park. To date, it's a pristine natural and fabulous landmark. Take a time out for a day or two and explore the real majestic view of Yellowstone Lake and Mammoth Hot Springs.

Maui:
If you wish to take your feet up on a tranquil beach and flourishing parks, Maui is proffering you the reams of a big break! This place is neither as big Island nor as small as Lanai but thronging and tranquil as Oahu and Kauai, respectively. While visiting Maui, you can check in the golf with coastal fairways, travel down to the zip line, snorkel next to the five distinctive sorts of turtle beaches. You can simply say, a serene place to spend your vacation!

Glacier National Park: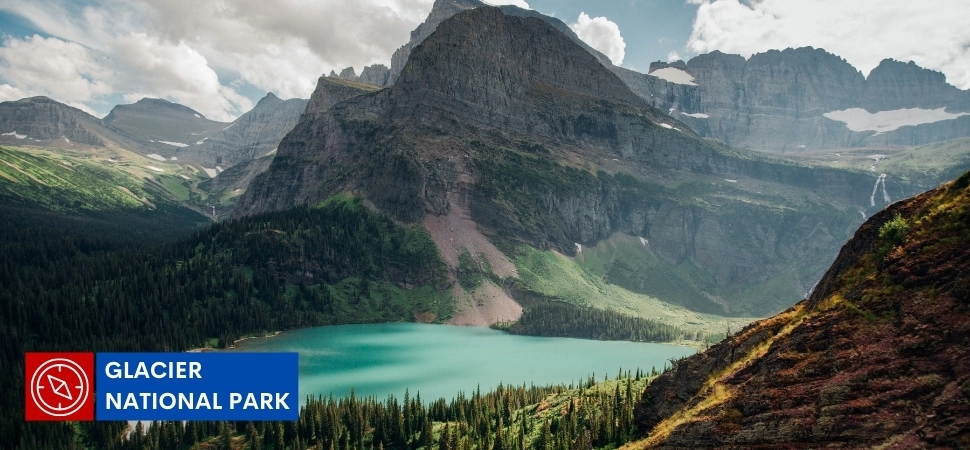 One of the best things about the Montana National Park is the glaciers featuring almost more than 700 lakes with two ranges of the mountain, as well as diverse waterfalls. There are many places to visit in America, but the most popular one is this park. They make the best mash-up altogether. In the past, hiking was extremely popular for tourists and visitors. And even today, you can also take delight from these easy hiking trails like Rocky Point and other challenging Routes.

New Orleans:
New Orleans, a cultural city with totally distinctive features. A blend of Caribbean, Europe, and some other locals make it extremely unique. A great place for music lovers, Jazz, attractions, polished history such as; National WWII Museum as well as the New Orleans African American Museum. Foodies can also feast on different cuisine that matches-up their tastes.

San Francisco:
A city whose culture is greatly influenced by different groups of ethics as well as community movements and a must-see place in the U.S. If you want to gaze at the city, then the best way to do it is just hopping in the cable cars or on foot. The city has heaps of boutiques and restaurants where they serve almost every sort of food.

New York City: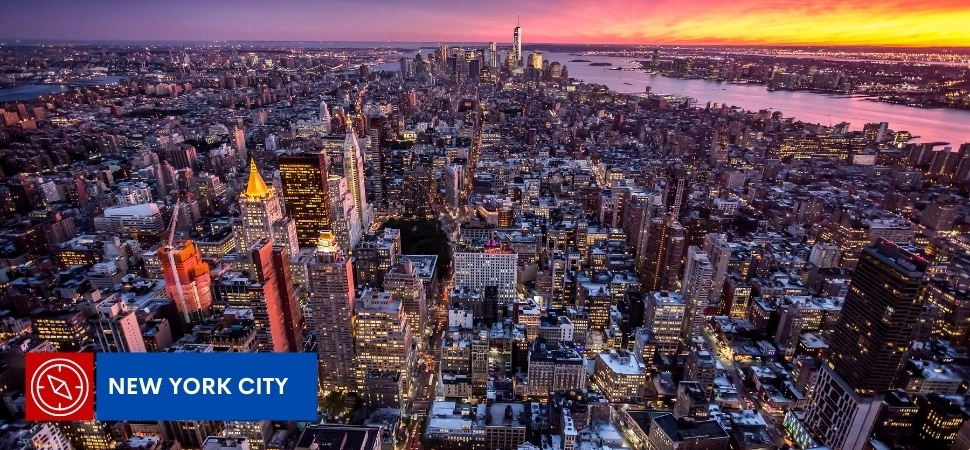 The most populous city in the United States of America is New York City, often called New York or The Big Apple but different from New York state. It is considered as one of the cities that never sleeps. This city is popular for its entirely different culture. Whether you choose to spend your day visiting The Metropolitan Museum of Art, or trying the best food in the city, the possibility is you'll never get bored!

Zion National Park:
Zion National Park gained so much popularity due to the vibrant landscapes with some colossal sandstone cliffs all over. It is said that no visit of tourists can ever be completed if they didn't check in a wild canyon for hiking with a combination of abseiling and swimming.

San Diego:
This city of California is specifically popular for its perfect climate and a dazzling variety of numerous family attractions. San Diego Zoo and San Diego Zoo Safari Park are the most stunning attractions of the city. This city is considered a special place with boundless attractions!
Wrapping up the whole, the United States of America is the complete package of fun and full of opportunities. There are numerous places to visit in America, but few fabulous ones are listed above. Every city is popular in its own way. Going to the right place at the right time will fill you with the wonders of Mother Nature. These places are miraculously fabulous with awesome hiking spots! A sheer open society with countless and boundless majestic spots and landmarks!

Honolulu-Oahu: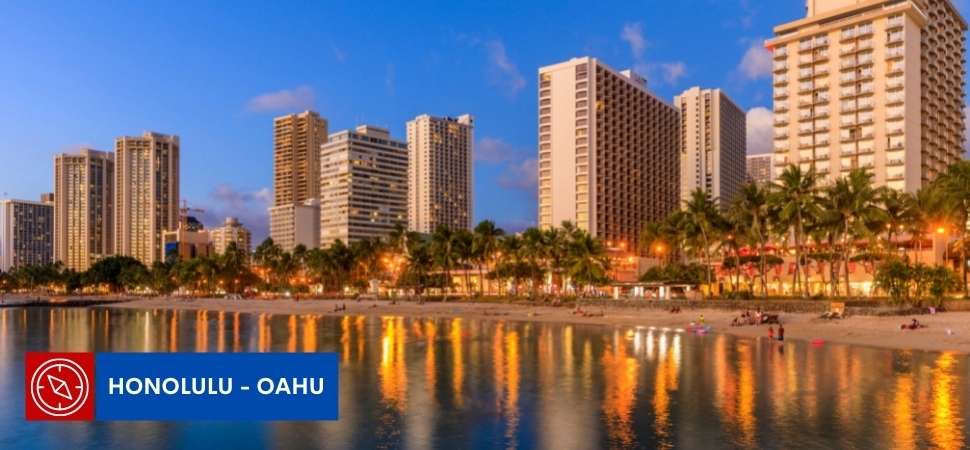 A satisfying equilibrium of urban and beach Ambiance-Oahu's attributes!
If you want to visit a place with pleasant weather year-round, then Honolulu-Oahu is for you. In fact, there is no specific time of popping the Paradise of Hawaiian. One of the most must-see places in the U.S., Waikiki Beach, welcomes' a multitude of tourists. If you want to have an extra elbow room, then make a beeline for the more sheltered choices such as Kalama Park as well as Waimanalo Bay Beach Park. But don't make a way out sans popping in Honolulu Naval sights; The Battleship Missouri Memorial and Pearl Harbor National Memorial as well.
Kauai:
"The Garden Island," Kauai, is being praised for its massive natural attractions that no other Hawaiian Islands have. This spot boasts many buildings of size as tall as a coconut palm, so locals and travelers can both relish the stunning scenes from the unblemished island beaches. Most of the visitors also came across some profuse and luxuriant spots such as Wailua River State Park and Kokee State Park while they were exploring the inland areas. There are many mainlands and a profusion of top-notch hotels proximal to Kauai that makes these spots worth visiting.

Grand Teton National Park: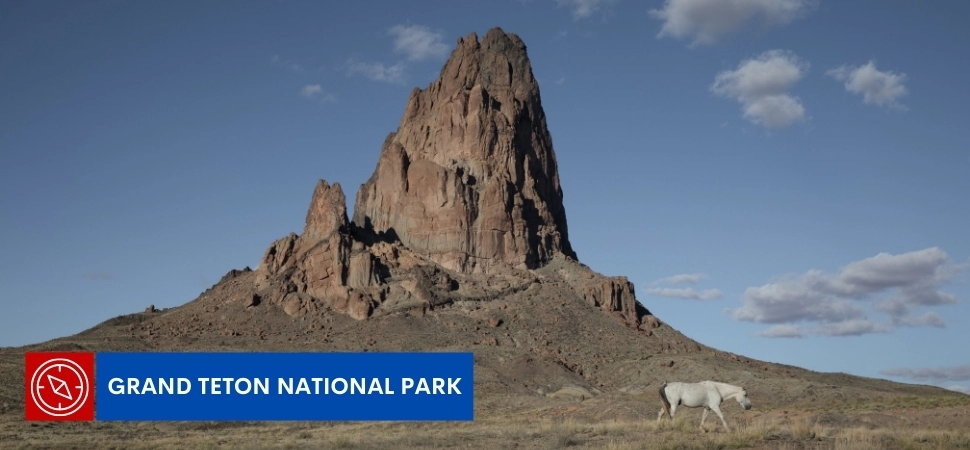 One of the best places to travel in the U.S. is the "Grand Teton National Park." The snow-topped Teton Mountains of Wyoming rub elbows with the Jenny and Jackson lakes, Snake River, fields of wildflower, bog & marshes, and a lot more. Hiking to picturesque vistas, Phelps Lake Overlook, and Inspiration Point are the most usual style to take a peek at the natural beauty of parks, but if you don't know hiking or don't want to exert energy, then go by car or boat to explore the region. Don't worry too much about moose, bears, bison, and elks as they all call the park their home and ever and anon stroll around the visitors.

Washington, D.C:
'The District of Columbia,' Washington, capital of the nation, has a lot going for it. Spend your precious days by popping the iconic landmarks; the Washington Monument and the Lincoln Memorial. To boot, a glut of Smithsonian Museum offers you ample things to enjoy on hot or showery days. When the weather favors you, try to venture into a few of the verdant spaces in District Columbia; Rock Creek Park and The U.S. National Arboretum. If you are in search of tranquility and relaxation, the waterfront of Georgetown is for you. Don't check out before visiting the dynamic restaurants and bars- U street and H-Street Corridors- in the city.

Lake Tahoe: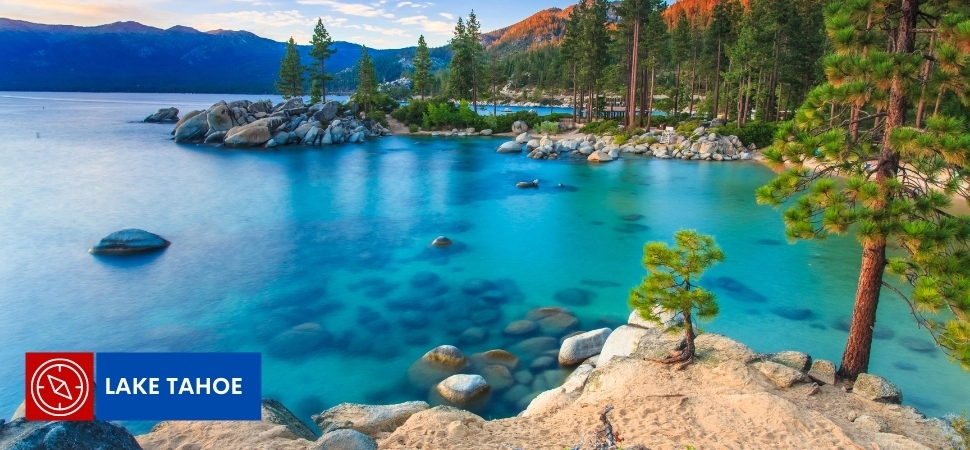 Lake Tahoe coaxes the travelers to hit the lakes and especially appeals to the active travelers throughout the year. In winter, Lake Tahoe attracts skiers and snowboarders in bulk to descend at the innumerable resort. One of the most idyllic seasons among the four is summer if you want to do hiking, picturesque jaunt, as well as lake activities such as kayaking and boating. This spot also has courses of golf, especially for those who want to work on their game. Add some twist to your trip by hiking on one of the regions California and Nevada trails or go for more outdoor aerial fitness classes.

Moab: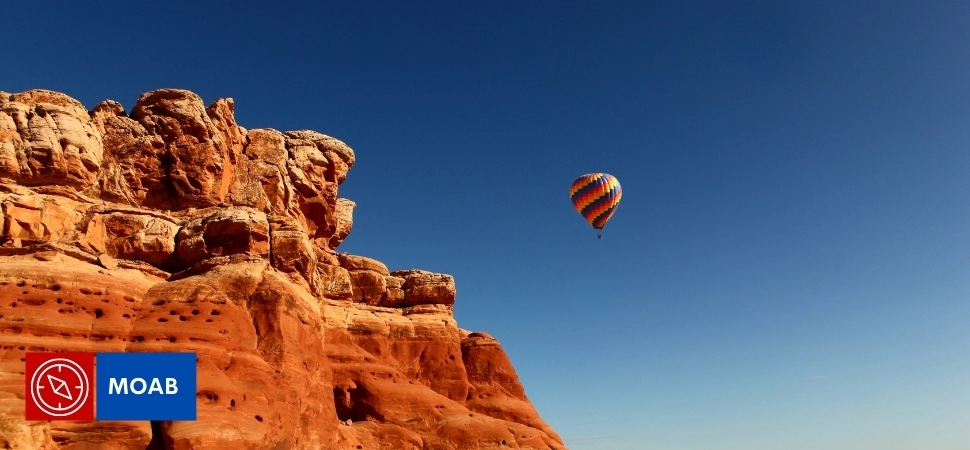 Promising the two national parks- Arches and Canyonlands- Moab, Utah is the best destination spot for travelers. Marveling the visitors with the otherworldly formations of rocks, venture downtown Moab. This spot boasts the endearing lists of shops, cafes, as well as food trucks. If you want to go for a rafting trip, then crown the Colorado River. The best-known to-dos embrace mountain biking, jeep trips, cross country skiing as well as snowshoeing. To boot, it's a perfect outdoor venture as the spot observes less than the 10-inch rainfall every year.

Bar Harbor:
Home to innumerable parks, Bar Harbor, a getaway to Acadia National Park, is located at Mount Desert Island in Maine. With the accommodation of a snuggly bed and breakfast, it also bestows heavenly waterfront dining with locally owned shops picturing the distinctive Maine mementos. Did we tell you that this town also provides a boat tour? So, if you are not interested in hiking, then boat tours are a brilliant option; hit Mount Desert Island in summer, popular for nourishing whales.

Jackson Hole: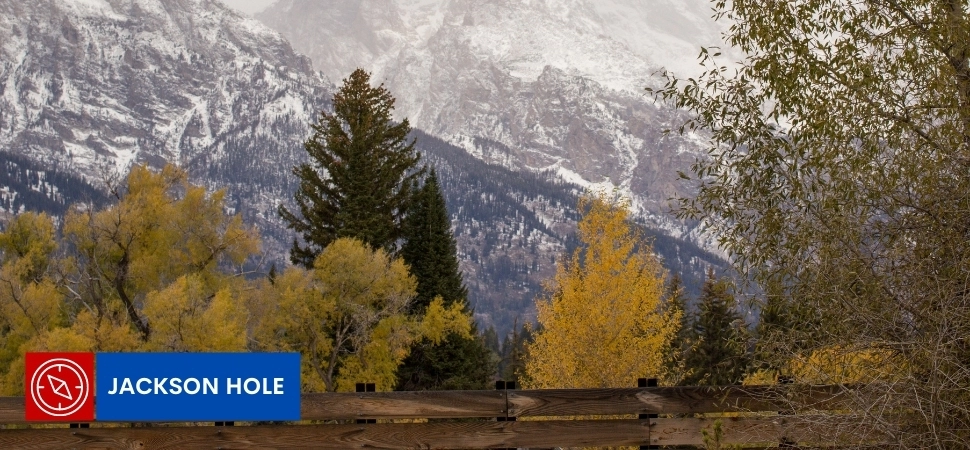 Isolated Jackson Hole in western Wyoming lures up the tourists in bulk. Mounted by Grand Teton National Park and national forests. This town includes the omnium gatherum of ski-slopes and hiking trails. Not only this but an area for mountain biking, paragliding, as well as fly-fishing is also provided by this town. In the warmer months, lead the way to the Town Square of Jackson Hole that boasts art galleries, bars, shops, as well as restaurants. Plus, the re-enactments of the Wild West theme are also held on selective evenings of summer.

Boston: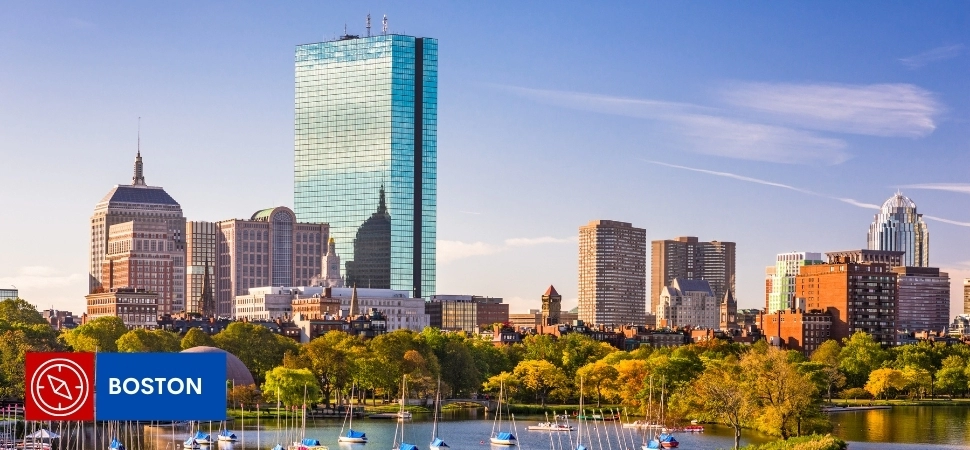 Boston, also called the "city of neighborhoods," the capital of Massachusetts, provides profuse activities to all sorts of travelers. Boston Common is connected to the Bunker Hill Monument by the 2 ½ mile long Freedom Trail. Offering the tremendous epitome of the rich history of the city. Meanwhile, one of the best places to travel in the U.S. is Fenway Park appeals to baseball fans. This town is home to innumerable food markets, pubs, as well as shopping by the fares. There are also top-graded universities popular for their incredible architecture, scenic verdant areas with smart, wicked students.

Chicago: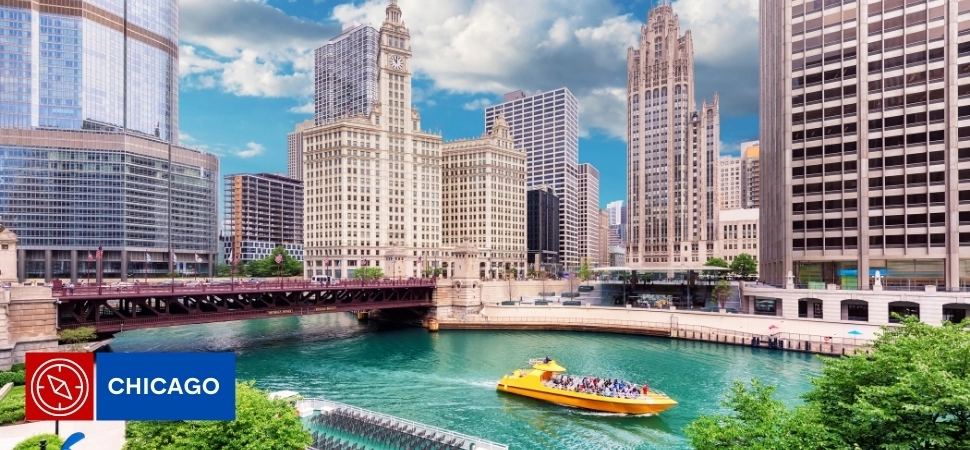 Architecture, cuisines, as well as a museum; the best mash-up that makes the Midwestern locale a sublime spot for visitors with an array of interests. The architecture of Windy City is best known all over. At least once, don't miss to stuff your face, either it is with a hot dog of Chicago Style-without ketchup, deep-dish pizza slice, or a sandwich of Italian beef. Photograph a few pictures ahead to the phenomenal "Bean" sculpture of the Millennium Park. Check-in the top graded collections of Art Institute of Chicago or hit the Architecture River Cruise. In winter, don't forget to keep the warmest clothes so that you can check out Maggie Daley Park for ice-skating.

Big Sur: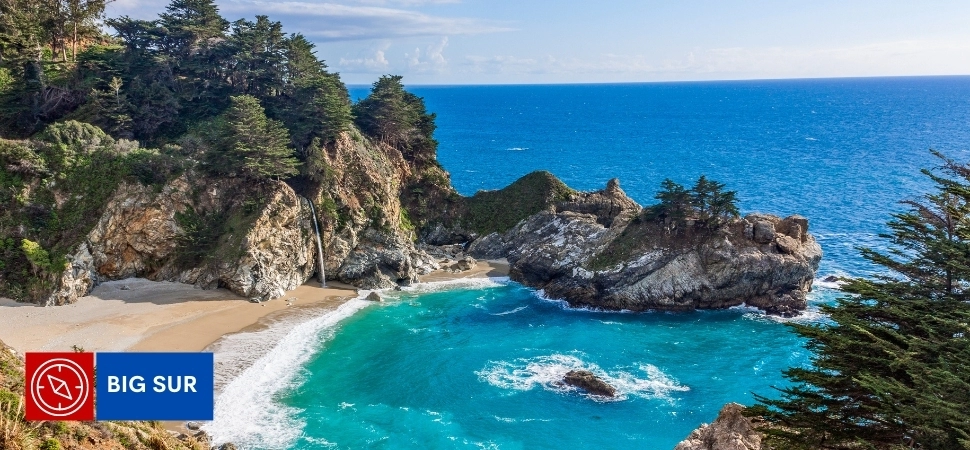 Big Sur is not considered as a destination but a state of mind. This destination has incomparable beauty among all; although, this shoreline of California is not meant for swimming. The remarkable views of craggy rocks and aquamarine water can only be found at Julia Pfeiffer Burns State Park as well as Pfeiffer Beach, while the best place to relax is Sand Dollar Beach. There are also the hiking trails that travel through the Andrew Molera State Park, which stretches about 4,800 acres. The remarkable and outstanding scenery of the historic Bixby Bridge will pull over the travelers to snap a picture if they are passing by the Big Sur. Oh, wait! We forget to tell you that if you are a photoholic, then this place is exactly a good match for you.

Aspen: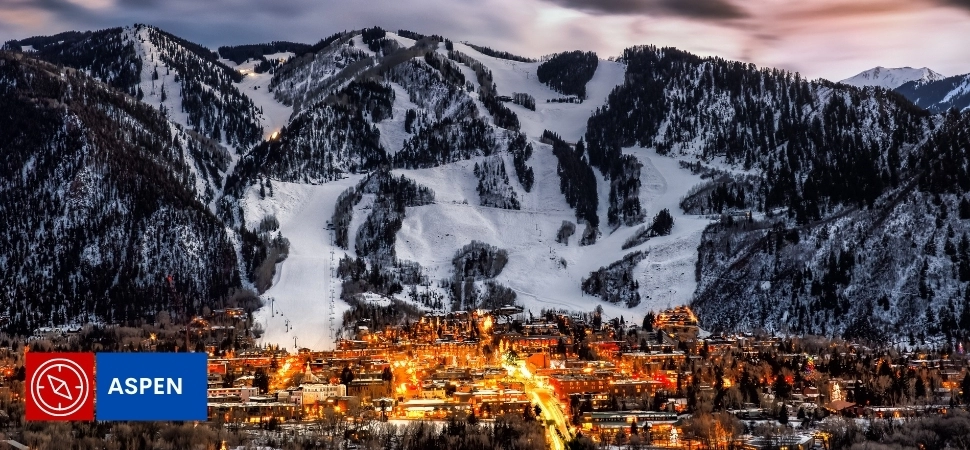 Ski-slopes, top-notch boutiques, high-end restaurants, attracting remarkable atmosphere-all you avail at this stunning luxe Colorado mountain town, Aspen. If you are looking to go cross-country skiing, then make your way towards the downhill slopes at Aspen Snowmass, boasting loads of Nordic Trails in the area. The primary choice of activity of visitors is skiing, but most of the travelers also opt for hiking the marvelous twin peaks of the Maroon Bells. You can even choose to explore the 20-mile Independence Pass either by bike or car. Don't forget to hop onto the gondola of Aspen to relish the bird's eye views of the mountain vista.

Sedona:
Sedona, hype's admiring vacation destination, is boasting the soaring red rock formations, dwellings of ancient, and assumed vortexes; this spot is featuring a myriad of worth visiting landmarks approachable to numerous trails of hiking. These trails serve the multi-purpose such as these trails are used for biking too. The area surrounded by red rocks draws the attention of enthusiasts towards them. After a tiresome day, visitors can retreat in one of the most award-winning spas or sometimes hit the wellness center where they can experience the spiritual side of Sedona in between the healing ritual, yoga session, as well as treatment.

Seattle: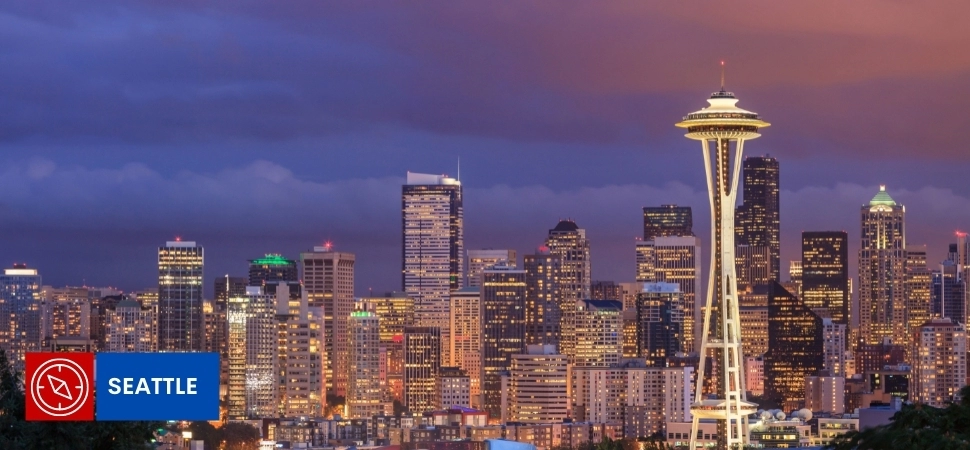 Located in the Pacific Northwest, Seattle is renowned for its mushy weather and provides other buffs of traveling. Seattle is home to the world headquarters of Starbucks as well as the undoubted epicenter of popular coffee. So, first things first, grasp a cup of coffee. After grabbing it, relish the free and easy ambiance of your city. Hit the Pike Place Market to mingle up with the locals, then head to the trails of Mount Si. or check out the art scene of Seattle at Seattle Art Museum and the Olympic Sculpture Park.

Miami: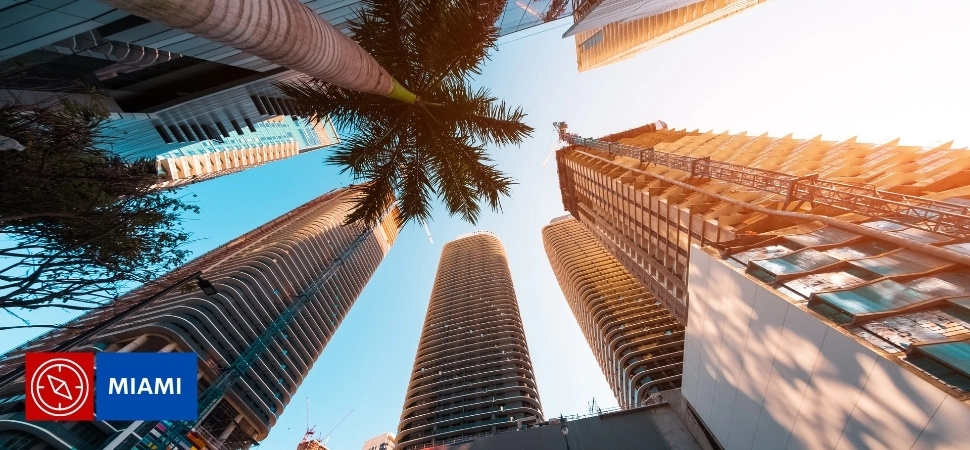 A melting culture pot can only be seen in this South Florida City, Miami. If you are alone, check out the mouth-watering food and a vibrant nightlife with a frita- a hamburger of Cuban style- in hand in Little Havana before clubbing. But, if clubbing is not your type, then don't fret because Miami is boasting reams of Museums out there portraying the unique art, culture, and history of the city. Some favorite museums of visitors include Pérez Art Museum Miami and The Bass.

Outer Banks: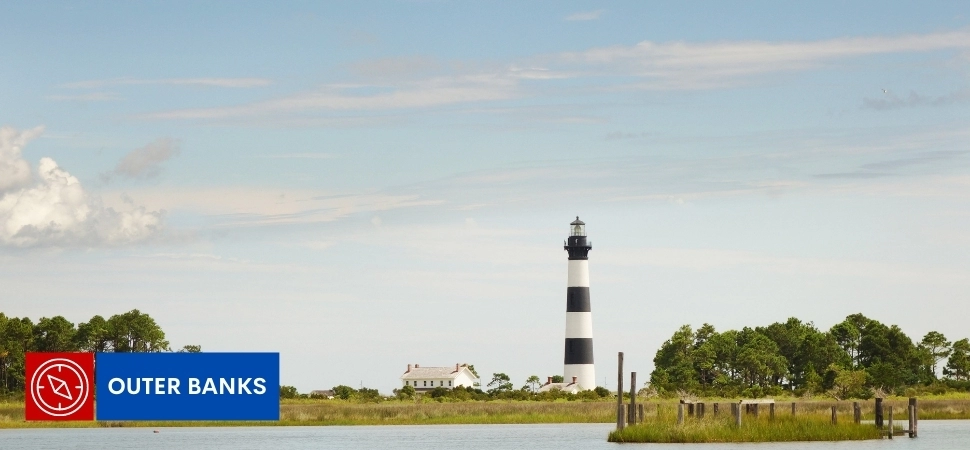 Outer Banks in the region of North Carolina, boasting 200 miles of the barrier island almost. The enthusiasts of history will love to do snorkeling and scuba diving and stroll throughout the site of the first popular flight, "Wright Brothers." The beachgoers can recline on the beaches of Outer Bank and take delight in the lighthouses soaring above them.

Savannah:
One of the best destinations in the South, Savannah. A big thanks to its old-glamour, tasty cuisines as well as ample historical attractions. If you are a nemophila, then Savannah's your place. Plenty of restaurants serve everything ranging from fried green tomatoes to gravy. If you are not strolling, then get to know more about the history of the city.

Las Vegas: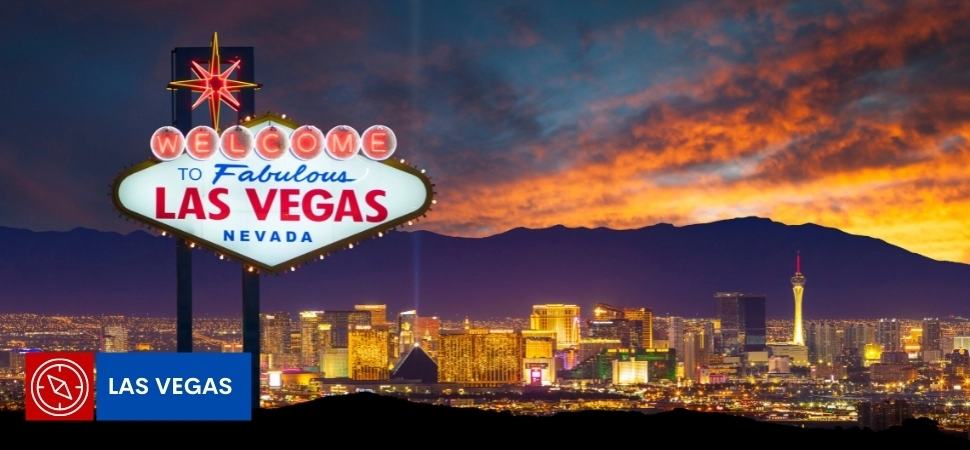 Las Vegas offers something to everyone. This city is also called "Sin City" and staggering the visitors with its beaming lights all the time, whether it is day or night. There are numerous attractions and activities that shouldn't be missed.

Charleston, SC:
A city of stunning architecture, tranquil beaches, and plentiful charms of this Charleston-in South Carolina- are the major elements of this spot. Catch the majestic sunrise over the city of the harbor by starting your day earlier than usual. Don't miss the historical sites of the city as well as museums boasting the Civil War-era Fort Sumter and the McLeod Plantation Historic Site.

Steamboat Springs: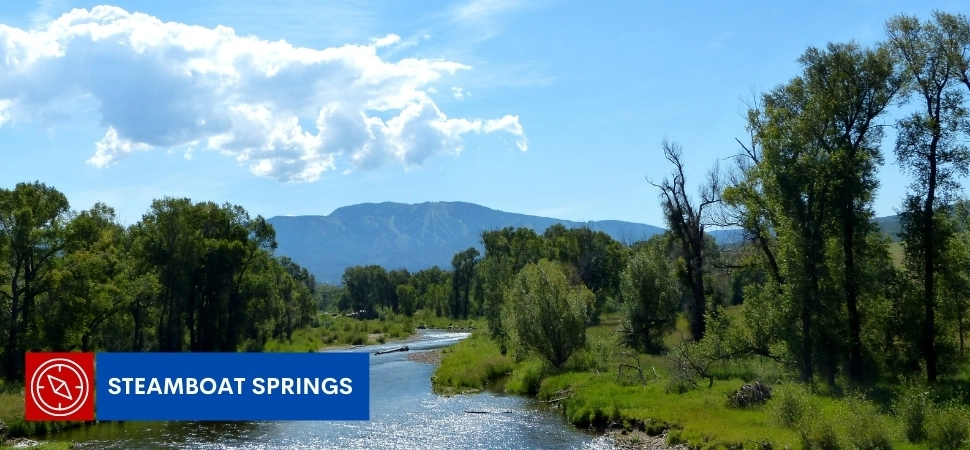 If you are in search of plenty of outdoor pursuits, then Steamboat Springs is offering you that. This town is resting in the Yampa Valley, where the trails for hiking also reside. The time of the year doesn't matter when it comes to soaking in Strawberry Park Hot Springs after a day on hiking trails.

Wrapping up, the United States Of America is one of the most famous countries in the entire world. It's specifically famous for its otherworldly attractions and beaches. America is enticing the hypes through the pristine emerald and turquoise water, sandy beaches, verdant areas, and many more.
Tags: