As the summer times roll around, families start making plans of visiting the best vacation destinations, and mostly New Jersey is the first option they opt for. But, finding the best New Jersey beaches is like finding a needle in a haystack. But, no worries because we have curated a list of the top 15 beaches in New Jersey for you. We know, when it comes to beaches, every visitor also wants something adventurous and thrilling. But let us tell you, New Jersey is much more than a stretch of sand and waves. No matter whether you decide to stroll along the beach, squeaking the sand under your feet, or build a sandcastle, you are sure to find everything in this city.
Can't wait to go? So, let's just dive into it!

Cape May:
Remarkably famous for its tranquil beaches, colorful 19th-century architecture, and oceanfront dining options, Cape May is nestled on the Southern New Jersey tip. Regardless of what age group you are in, the stretches of sand are for everyone. Make your way to Steger Beach, the best setup for a picnic and a nice spot to play games on sands, or you can head to Second Avenue Beach. Drop into The Cove to hang out at ten famous surfing spots. Or just spend a day alone and relax. Did we mention bird-watching? Cape May is considered one of the best bird spotting places. No matter whether you opt for bird-watching or pop-in wineries, you are bound to find the charms of Cape May.

Avalon: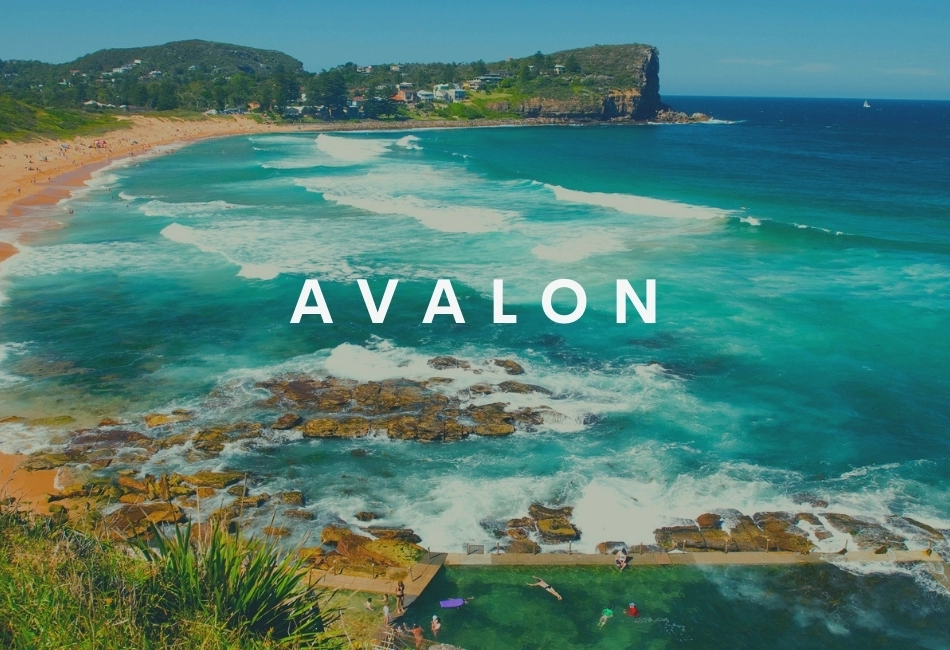 If you are an extreme lover of dawn or dusk, you will surely love Avalon. The rising sun attracts the early birds in droves to capture the fascinating moments. Surf, swim, or lounge whatever you want to do; here's everything for you! You will also come across the inflatable rafts, and the town feels proud of itself for providing within-range beaches and surf chair programs. All are just specifically created for sand.
The sugary white sand of this 7-miles beach makes this place a hidden gem that usually flies under the radar. If you are with your little ones, you shouldn't be worried because summer offers more relaxing sand than other seasons to enjoy. Do you want to surf? Gnarly? Head to 30th and 63rd Street Beaches because you can only enjoy it well here. But, if you wanna catch a sunrise heading to this place earlier than usual will bless you with a dazzling view too.

Ocean Grove:
One of the loveliest and eensy-weensy coastal towns and best family beaches in NJ is residing in the center of New Jersey shore named Ocean Grove, sprawling to 640 acres, the perfect spot for boogie boarders and surfers. But, if you are finding a place of flat sand or wade in the shallows, no worries, Ocean Grove has this feature too. Play games on the sand with family or take a solitary stroll along the boardwalk. You will also come across essential beach facilities such as showers, bathrooms, lifeguards, and more.
You can play several games at this place because the silky soft sandy beach offers you wholeheartedly. Play several games, and enjoy paddle boarding, swimming, floating, and boogie boarding. And if you want something unique, there's no better option than beach tennis.

Ocean City: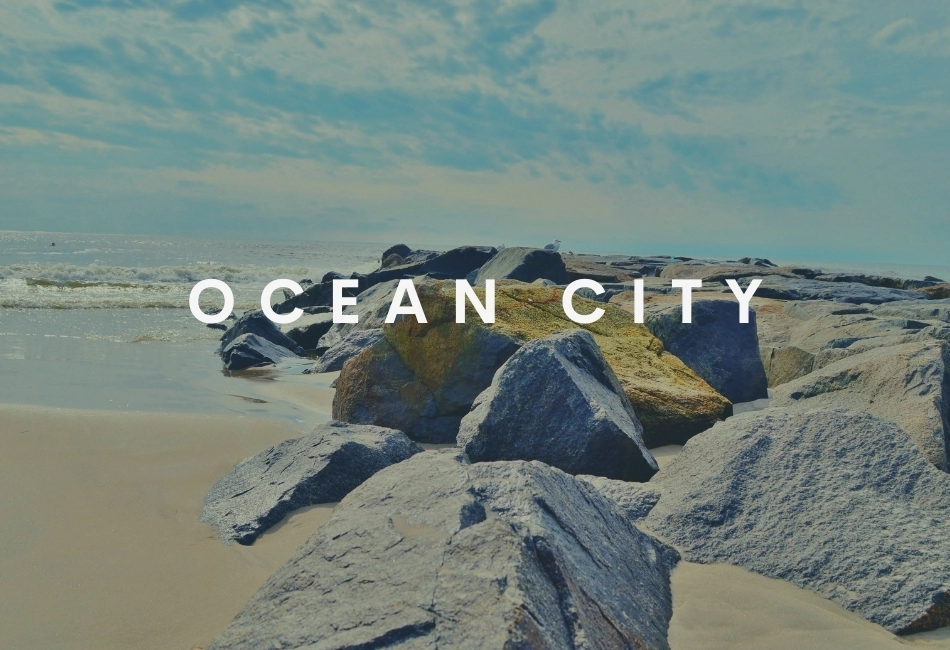 Nicknamed as America's Greatest Family Resort, nestled about 65-miles from Philadelphia southeast, it features s8 miles of New Jersey coastline. It houses the most renowned boardwalks in the country. It is on the one edge of the Atlantic Ocean and another on the Great Egg Harbor Bay. Head to Waverly Boulevard to ride along the waves or hit 16th street to bike down the boardwalk. You can also sit on the warm sand to enjoy yoga.
This Ocean City is more than just a water spot. It also offers amusement parks, shops, restaurants, and much more that are peppered with the phenomenal boardwalk. Make sure to hit the adult entertainment spot that is its northern neighbor, Atlantic City; you will come across flickering casinos and thundering bars.

Sandy Hooks: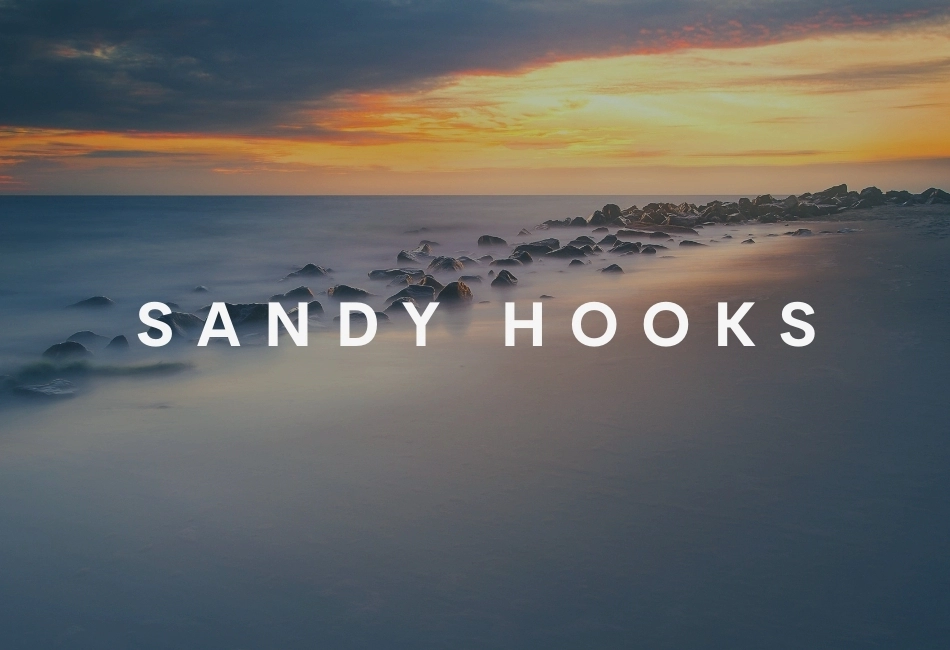 The 7-miles of stunning coastlines and uninterrupted vistas of Sandy Hooks are the paradise for fun-living visitors. Numerous oceans and beaches make Sandy Hook an ideal spot for windsurfing, swimming, biking, and fishing. You will also see the former functioning lighthouse at Fort Hancock in America, where an old Army Fort resided. Feast on the delectable foods at the food truck in the summer.
The Wildwoods:
One of the fascinating resort areas and award-winning and best beaches in Jersey (southern) is the Wildwoods, home to epic boardwalk boasting games, amusement parks, and souvenir shops. From monster truck rallies to buzzing concerts, attend the events hosted in the vast area between boardwalk and oceanfront. Five miles of beaches are accessible to every visitor but not for those who are looking for a quiet environment. Stop by Morey's Piers if you are with your kids, or grab a delicious treat from one of the best spots around.
Get your hands on indoor attractions also, and save some time to hit the Splash Zone, which houses lots of exhilarating water slides and indolent rivers.
Seaside Heights: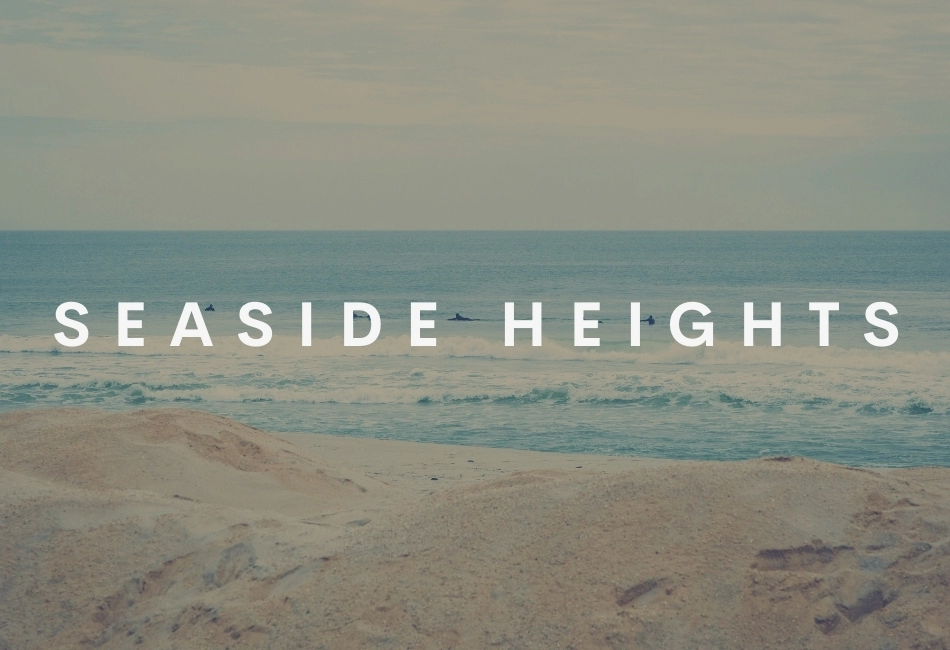 If you don't splurge your money on the public beaches of Seaside Heights, no worries. Bay Beach is there with an exception that is no charge to cost. Enjoy the numerous carnival rides, dining options, arcade games, embracing Kohr's Frozen Custard. Refuel yourself at one of the lovely bars and relish the mini-golf, an adrenaline-pumping rolling coaster, a water park, and a 310ft Ferris Wheel.
Every day is just a bang on your bucks. So, relish everything Seaside Heights has to offer.
Hotels near Seaside Heights NJ

Brigantine Beach:
Nestled along with the Atlantic City, boasting miles of shoreline and numerous things to enjoy, Brigantine Beach promises several designated areas for swimming, fishing, and surfing. If you want to stay on land rather than soaking yourself in, opt for barbecuing on the beach in the summertime. Hop on for horseback riding or choose to attend free movie nights. This unspotted, uncrowded, and family-friendly beach allures the visitors warmly.
Avail of all the opportunities it offers, whether it's sailing, kayaking, swimming, or simply relaxing on the beach, everything!
Hotels near Brigantine Beach NJ

Long Island Beach: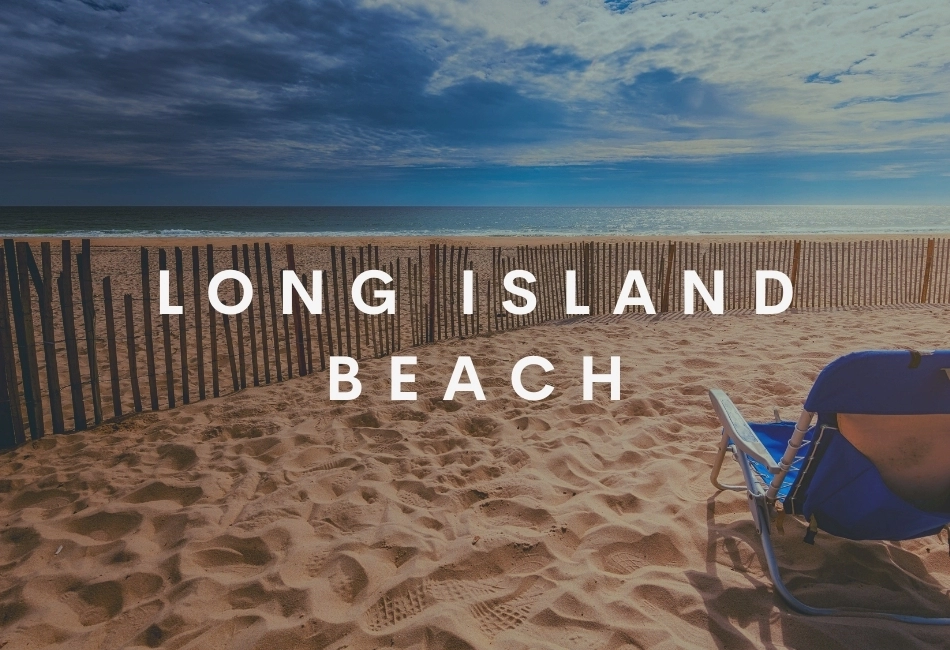 The fresh air and relaxed aura make these LBI-locals named so- one of the most breathtaking places. Choose among the several and stretches. Head to the Ship Bottom Beach, located centrally and known for the best setup of peacefulness and crowd-less spots. Drop into Brant Beach to enjoy swimming, surfing, and fishing, or make your way to the Beach Heaven and cherish the Fantasy Island, Amusement Park.
Long Beach Island particularly appeals to the beach bums, outdoorsy daredevils, and wanderers. Head to Barnegat Light Museum for outstanding views, or hit the south jetty walkway to lay your hands on ocean bounties.
Point Pleasant Beach:
Stroll along the shoreline on the warm sand of Point Pleasant Beach-best family beaches in NJ- or enjoy kayaking. A big thanks to on-duty lifeguards who make a dip easy in the rough tides. Make your way to Jenkinson's Boardwalk with your family, enjoy mini-golf, hop on the rides of amusement parks, multiple eateries embracing a gourmet pizza joint, and an old-school sweet shop.
Hotels near Point Pleasant Beach NJ

Belmar:
Belmar beckons visitors on its boardwalk and beaches all year-round, but what activities it offers depends on when you visit. If you live to visit in warmer months, you will come across few entertainment options such as surfing, boogie boarding, swimming, and fishing. But in winter, you will get the great opportunity to walk because mile-long beaches and splinter-free boardwalks deliver the best vistas. Numerous playgrounds are also the best feature and are perfect for kid's enjoyment. If you want pristine beaches, hit Seventh Avenue or Bradley Beach for surf lessons, one of the most favorite spots of visitors.
Make sure to attend the family-friendly festivals and events hosted in the summer months. And visit one of the best seafood restaurants to satisfy your tummy.

Seaside Park:
If you are planning to visit Seaside Park, you shouldn't miss out on the two most incredible spots; Island Beach State Park and Seaside Park Beach. Both the beaches deserve huge appreciation for offering clean, warm, and calm waters, a perfect place for kids. Make sure to hit the number of restaurants, shops, and carnival rides at Seaside Park. Island Beach State Park features over 3,000 acres of unblemished coastal dunes and white sand-filled beaches. This place is home to a variety of birds and plants. You can also swim in one of the certain areas.
The Island State Beach Park is well-shaped by the Mother Nature wonders, and so, it is the only one-of-its-kind.

Lavallette: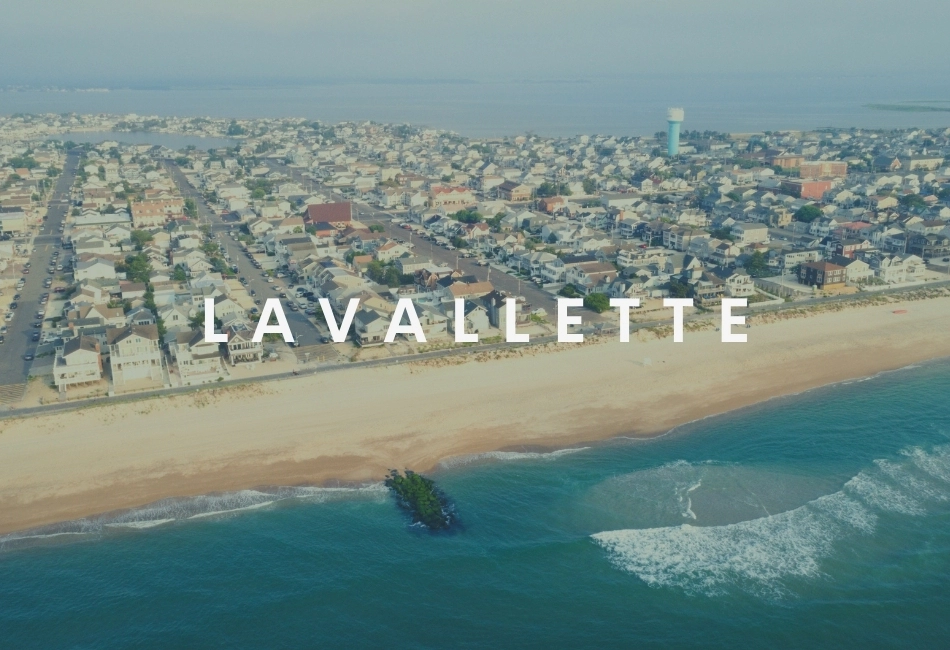 If you want both bay beaches and oceans, this borough of Lavallette is the best choice for you. It is open to the public seasonally. To protect the beaches from flood damage, coastal storm, several shores-such as Philadelphia Avenue, Dover Avenue, Ortley Avenue, and more-are gone through refurbishments to make this place safer for upcoming generations. Hit this place in summer from late June to early September to swim and surf under the eye of lifeguards. For crabbing or fishing, head to two of the Bayfront docks of the Lavallette.

Spring Lake: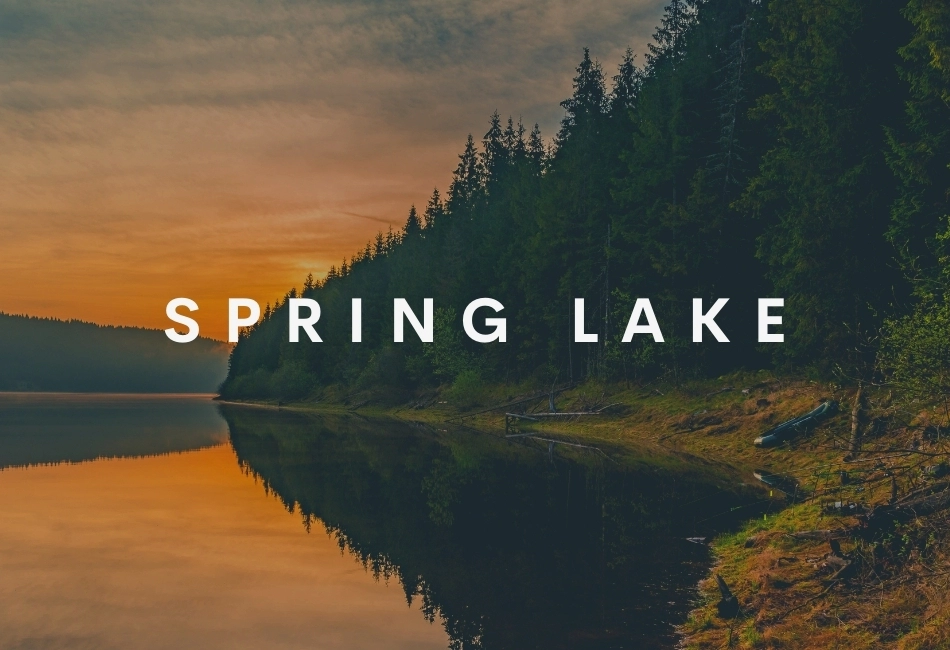 What travelers love the most about best beaches in Jersey is the soft relaxing sand to lounge over and warm water to enjoy at the fullest, and that's what Spring Lakes offers. Washington Avenue Beach is one of the best among others. Arrive a little bit earlier to get free parking. The beach is clean, and no eating is permitted on the beach. Make your way to the Spring Lake Boardwalk to stroll around. It also offers uninterrupted ocean panoramas and numerous benches to sit and capture all the beauty of the place.

Sea Isle City: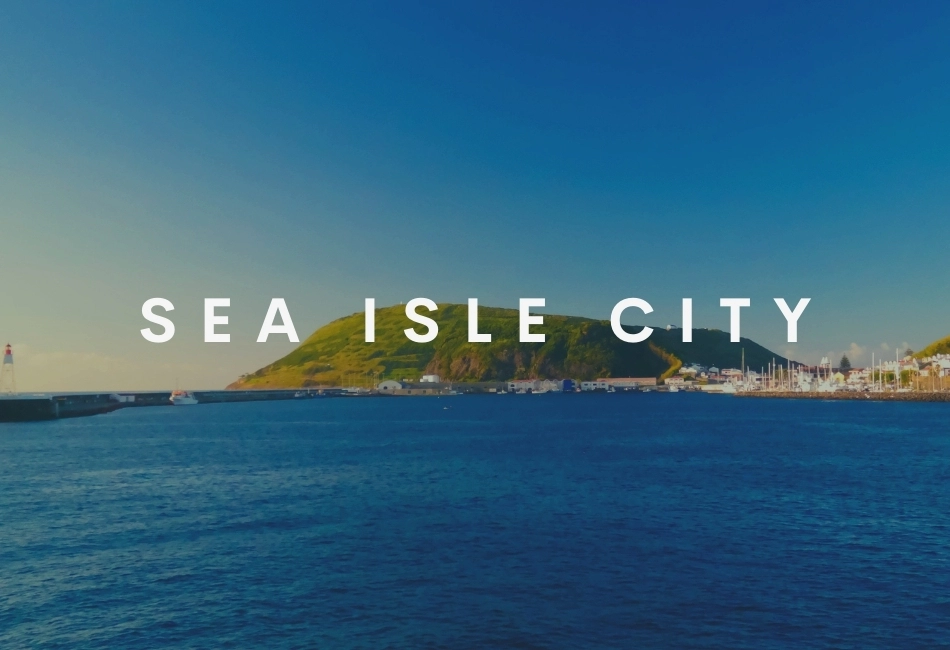 Head to the beaches of Sea Isle City to get a wonderful opportunity to kiteboard, kayak, swim or, simply play games on the sand like volleyball. Relish a quiet, relaxing, and majestic sunset at Townsends Inlet Waterfront Park, or just kick back on the sand to give the book a read. If you want to try morning yoga, drive to the shores of JFK Boulevard and find your balance with NJ Beach Yoga. You can easily check the schedule in advance online, so you don't need to book or register for a class.
In a nutshell, when summer times or vacation times roll around, East coasters get ready to hit the best New Jersey beaches and boardwalks. And so, you can do it! Calm yourself with the calming waters of the beaches and tranquil strolls at the boardwalk. Whether you want to catch the sun or escape it, you will have dozens of options after arriving here. We can bet you will be bowled over by the crashing sounds of water hitting the rocks or some cuddling the sand of New Jersey beaches. Indulge in the beaches and avail the chance to play endlessly. You will be amazed by the on-fleek beauty of the beaches of New Jersey. Choose one of the best beaches for yourself and just hit the place!
Tags: