After getting exhausted from the wedding rituals, newlyweds want to refresh themselves. And, what's better than a honeymoon trip. It's always the most important part of any post-wedding event. But what do you and your spouse truly want for your honeymoon? It's the most significant question! So, your fancy and spectacular honeymoon destinations can be found in the USA. We have wrapped up the best honeymoon destinations in the U.S. for you. So, let's get into the fanciful world of America!
Kauai:
Ranked #1 in honeymoon destinations in the USA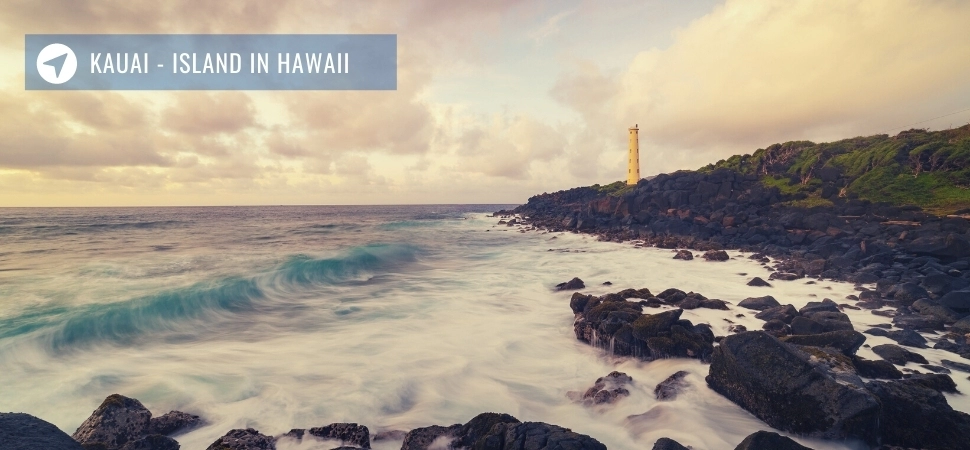 All the beach lover duos will love plunging in nature and serenity. Beachgoers can drench up some warm sun rays at Hanalei Bay or head to Kalapaki Beach for a swim and boogie board. For indulging in more thrilling activities, couples can jump to meandering trails. For a bird's eye view, head to Waimea Canyon State Park, where you can embark on a zip line tour or drop into one of the most adrenaline rush-giving activities. Meanwhile, sports lovers can head to the picturesque river of Garden Island to kayak or paddle into the Pacific Ocean if the weather favors you!

Maui:
Ranked #2 in honeymoon destinations in the USA
A dive into the bustling paradise of Hawaiian Island!
All honeymooners are sure to find all at Maui, from chalky sand to tropical greenery to deluxe resorts. It's not as big as an island but certainly considered the best place for adventure-loving duos. Hike via Haleakala National Park or hop onto the helicopter for a thrilling and stimulating island's aerial excursion for heart-fluttering activities. After savoring adrenaline-pumping activities, drop at one of the roadside farms in Maui to taste fresh pineapple and other tropical fruits. Don't haul off without grabbing a bite of scrummy yummy cuisine of Hawaiian and get a load of Hula Performance in between a traditional luau.

Hawaii- The Big Island:
Ranked #3 in honeymoon destinations in the USA
For a Hawaiian honeymoon, the more traditional choices may embrace Maui, Oahu, and Kauai, but, The Big Island assures you a variety of geography in the form of luxuriant tropical forest volcanic craters and even snow-blanketed mountains. Tour the Hawai'i Volcanoes National Park and Akaka Falls State Park for one of the paradisal scenery. After that, journey to a dormant volcano, Mauna Kea, and the Hawaiian Island's lofty point, for unclogged scenes of the shimmering coruscating heavenly bodies- stars- above.

Big Sur:
Ranked #4 in best places to honeymoon in the US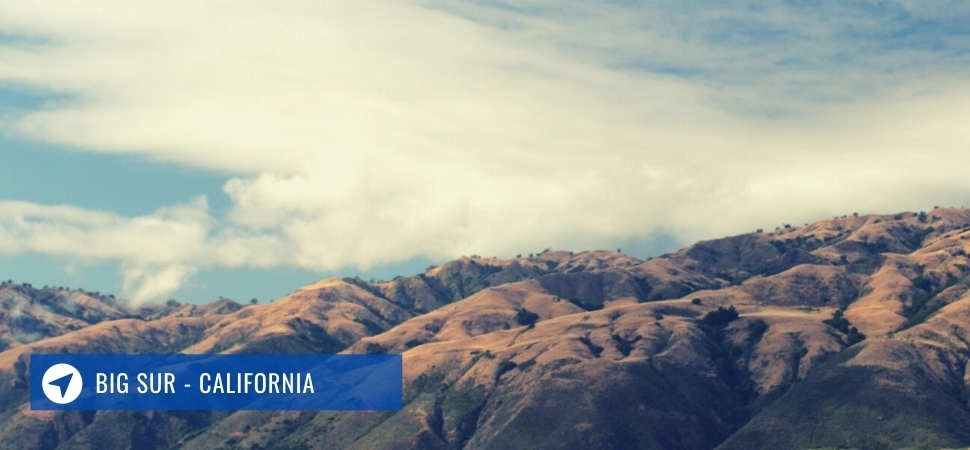 Soaring towers, calming waters, private location, these three elements all together makes this place a sublime choice for the honeymooners pursuing tranquility. Head to Pfeiffer Big Sur State Park, where you can hike and picnic among the redwoods or hit the calm Pfeiffer Beach, strolling hands in hand while enjoying each other's company. For mind-boggling scenes of the California Coast and the opportunity to catch a sight of wild animals such as humpback whales, California Condors, drive down to state Route 1. Polish off your day with a relaxing couple spa treatment at a neighboring inn.

Sanibel Island:
Ranked #5 in honeymoon destinations in the USA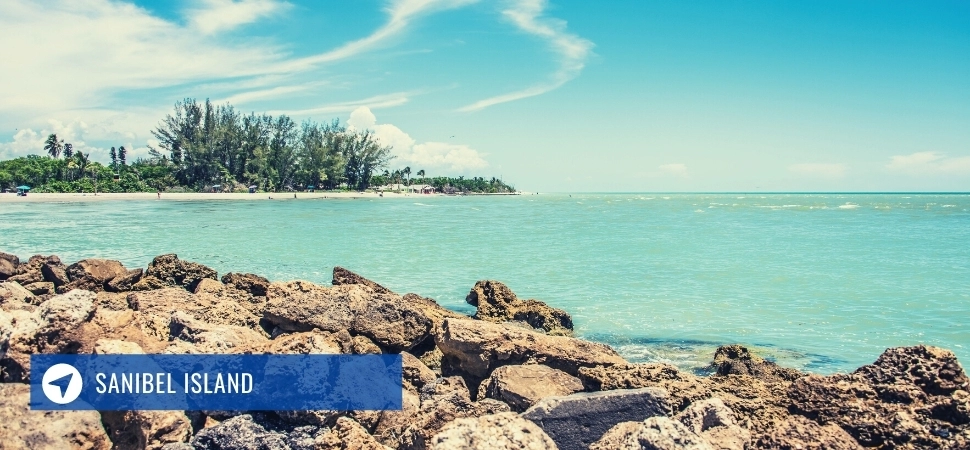 Nestled on the west coast of Florida, Sanibel Island, this ideal beach entices up the newlyweds with its easy-going vibes and spiffing coastal scenes. Go for a sojourn in one of the most romantic and comfy inns and cottages that marked the coast with some privacy. When you are set to explore, head to Bowman's Beach to dig in the seashells that are the must-do thing or hope on the bike and ride through the J.N. Ding Darling National Wildlife Refuge. As the night falls, lovebirds can sample a meal on the waterfront on nearby Captiva Island.

Lanai:
Ranked #6 in best places to honeymoon in the US

One of the most exclusive places of Hawaiian Island is the itsy bitsy Lanai. It promises fewer crowds in comparison with its neighbors but has many amazeballs scenes. Lovebirds can pass their time hiking by gazing at jaw-dropping views such as; ethereal red lava cliffs overlooking azure water or venturing the Island on a car. Duos can also be laid-back on secluded Polihua Beach or head to Hulopoe Beach Park for snorkeling. Couples who mapped out their after-marriage getaways during winter and spring must also jump on the tour of whale watching.

Honolulu-Oahu:
Ranked #7 in honeymoon destinations in the USA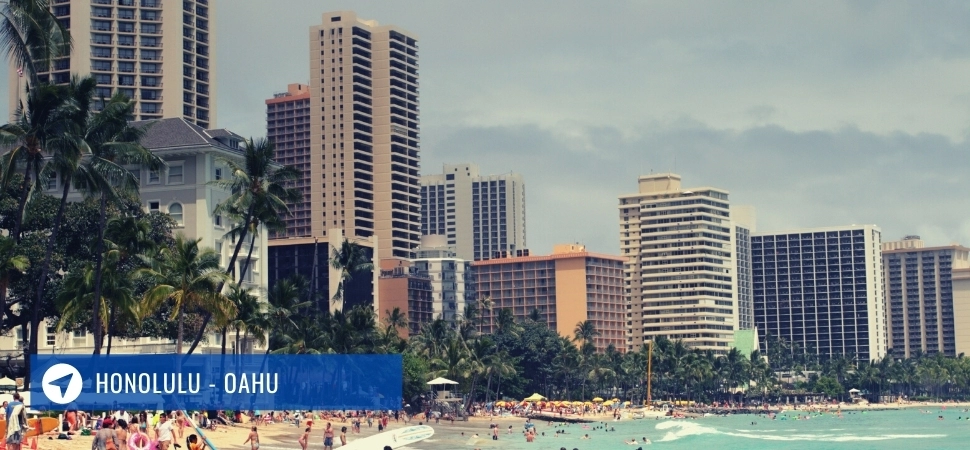 An idyllic mashup of city life and wilderness of nature with secluded spots, Oahu offers a lot of diversities. Head to one of the luxury resorts of Honolulu where newlyweds can get indulged, glance at enormous undulations, and relish top-grade shopping, dining as well as avant-garde art museums. Not only this, there are numerous date choices on Oahu, embracing skydiving, snorkeling, parasailing, and scuba diving. Save some time to visit Pearl Harbor National Memorial and Diamond Head State Monument if you both are history lovers. Wrap up your day in a romantic way by dropping into Sunset Beach to amble on the sand during sunset.
Make your honeymoon trip an unforgettable experience with our luxurious collection of Honolulu hotels.

Charleston, SC:
Ranked #8 in best places to honeymoon in the US
One of the best places to honeymoon in the US is "Charleston." This Southern Carolina town sprinkled Southern charm, like the gravy in biscuits. Cobblestone streets peppered with Southern-style mansions as well as Spanish moss-draped trees are just sitting perfectly for your honeymoon trip. Hop on the horse-drawn carriage to gaze at the sights and get a feel. After, slow down with a relaxing spa treatment or venture Charleston Harbor in between a sunset cruise. Memorialize your fascinating trip by capturing snaps underneath the Angel Oak Tree on neighboring Johns Island. With a variety of lodging choices, from ordinary hotels to whimsical bed-and-breakfast accommodation, you are certain to discover the ideal honeymoon apartments that suit you!

Cannon Beach:
Ranked #9 in best places to honeymoon in the US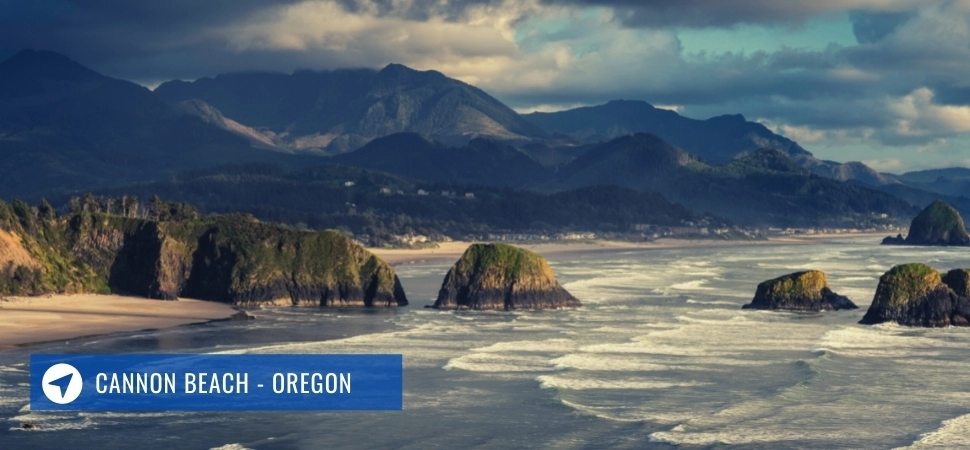 Cannon Beach, Oregon, crowned by Haystack Rock, provides the best blend of restful inns and lodges to opt from. There are few incredible romantic perks it provides, like hearths and soaking tubs. Catch sight of the stunning scenery of the area at Ecola State Park prior to savoring a picnic at Arcadia Beach State Recreation Site. Duos can also head to Hug Point State Recreation Site at low tides to venture into sea caves as well as waterfalls or even travel through the picturesque hiking trail at Oswald West State Parks. Many restaurants are dispersed around the downtown area, so you have numerous choices of date dinner.

Carmel Beach:
Ranked #10 in best honeymoon destination in the USA
With its spellbinding inns and mesmerizing white sand, merry wine-sampling area, and whimsical restaurants, these all fun elements are in the European-style seaside area of Carmel residing in California and considered as a one-stop-shop for romance. Head to the scenic Ocean Avenue, strolling around hand in hand while gazing at the boutiques on the street before hitting the beach to relish an unhurried day of surfing, swimming, and sunbathing. Drop into Scenic Bluff Path, stroll along the beachside, and wind up your day cuddling at the elbow of a beach bonfire, checking out the sunset.

Lake Tahoe:
Ranked #11 in best honeymoon destination in the USA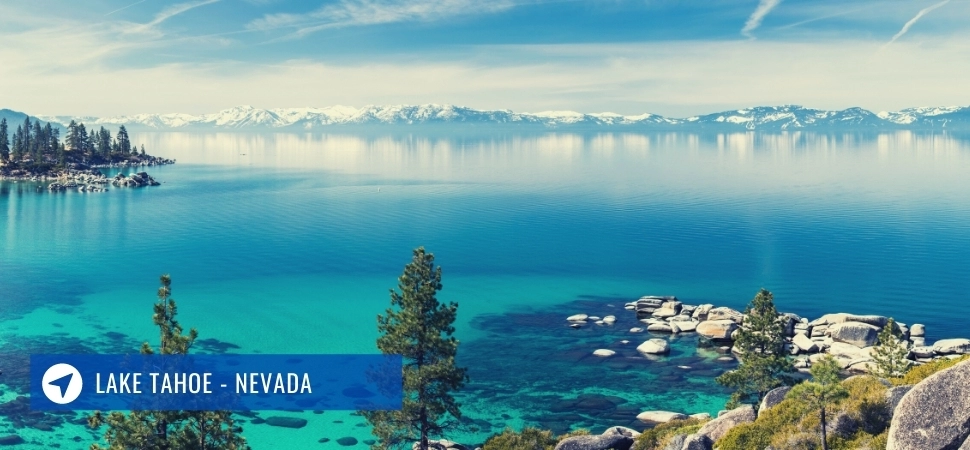 One of the best places to honeymoon in the US is Lake Tahoe bestriding the California-Nevada Border. This spot is greatly popular for its transparent and unclouded waters and rugged peaks. Lovebirds can dedicate their day boating on a lake or skiing straight downhill before having a bite of a gourmet meal on north shore lake or head to Emerald Bay State Park to catch a sunset. Couples who desire to try out Lady Luck should pop in one of the casinos nearby the lake. For an ideal experience, bond over in a gondola and cherish the bordering mountains as you float along or start your day earlier than usual to catch a majestic sunset, and you won't be sorry!

Savannah:
Ranked #12 in best honeymoon destination in the USA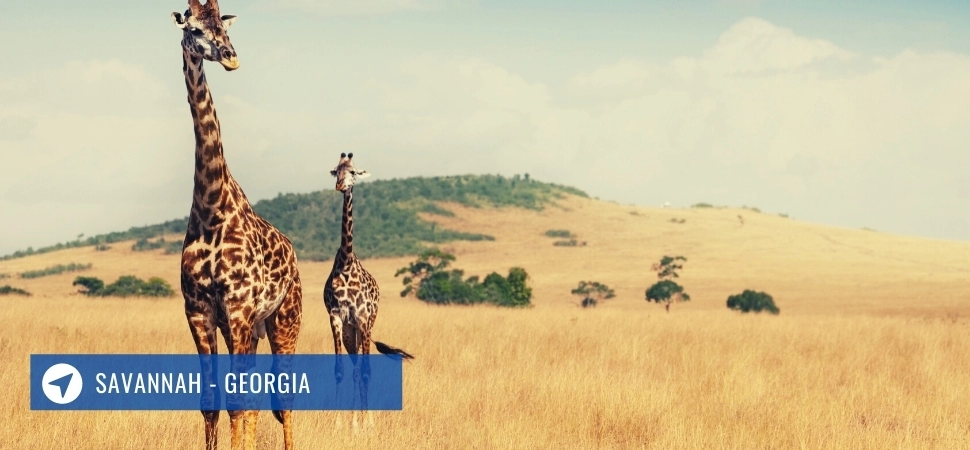 Another best honeymoon destination in the USA is Savannah, Georgia. Get relaxed after the tiring wedding rituals with the amazing wonders of Savannah. The trees of Savannah are wrapped in Spanish moss with an easy-going environment. After meandering through Forsyth Park or soaking up the sun at Tybee Island, immerse in some traditional Southern comfort foods at the top-notch eateries of Savannah; if you are a paranormal lover, dial-up for a ghost excursion of several spooky sites of the cities. Or, if you share a love of history, drop into the Historic District.

Jackson Hole:
Ranked #13 in best places to honeymoon in the US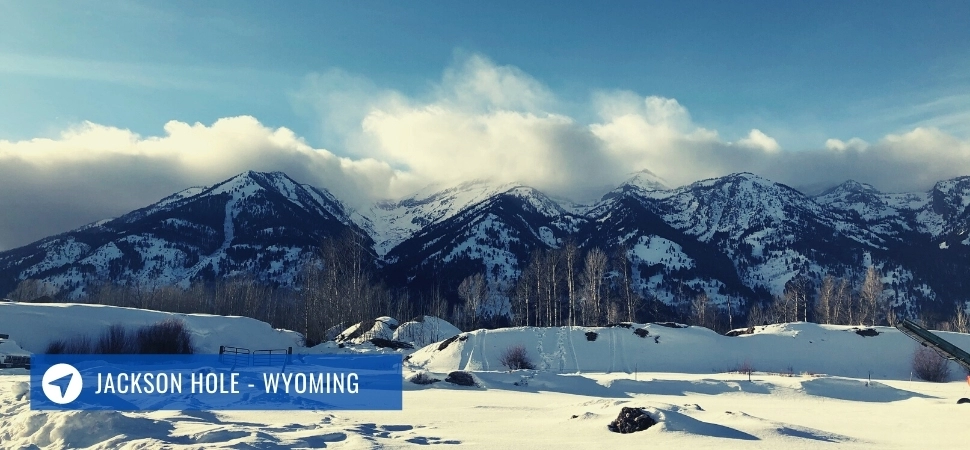 Looking for woodland retreats to beachfront getaways? Jackson Hole, Wyoming, is the perfect ideal location for you. After hiking or skiing, go for a tranquilizing drench at the Granite Hot Springs or a wine glass at a luxurious resort. The couple can sign up for the romance with a picturesque horse riding tour straight out of a fairytale. Don't forget to sample dinner and catch a show at the Jackson Hole Playhouse or lavish on a ride of hot air balloon at the crack of dawn.

Bar Harbor:
Ranked #14 in best honeymoon destination in the USA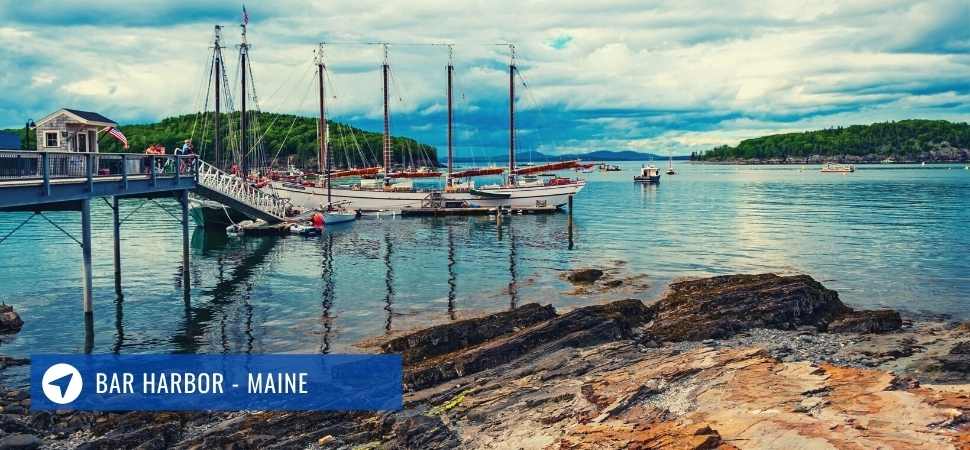 Undoubtedly, there are the best honeymoon destinations in the USA, and Bar Harbor is certainly one of those. The outdoor trip, sheltered bed-and-breakfast accommodations, fresh plates of seafood, and scenic ocean views, Bar Harbor, Maine, a charming village, beckons the newlyweds. Meander by the side of Shore Path, or sail around in the harbor. A getaway to the most popular Acadia National Park, promising accessible picturesque hikes as well as other heart-pounding activities. You and your significant other can also trek the Cadillac Mountain and can be the first to catch the first light in the whole country.

Amelia Island:
Ranked #15 in best honeymoon destination in the USA
One of the most chosen locales for honeymoon destinations is Amelia Island in Florida. A 13 miles long coastline is wholly covered with clams and shark teeth. With shelling, unwinding, and swimming on the calming sand, duos can relish romantic seaside horse riding or play golf on the sand on one of the many courses in Amelia. For more beer and skittles, go cycling on Amelia Island Trail or one of the many other bike paths on the Island. Explore the Historic Downtown Fernandina Beach when dinner time rolls around at one of the most stunning restaurants in the village.

Asheville, NC:
Ranked #16 in best places to honeymoon in the US
A North Carolina city embraces its northern charm; Asheville is another paradise for honeymooners. Nestled amid the Blue Ridge Mountain, and is a perfect locale for zestful couples. This spot promises trails for hiking of all skill levels to navigate to the picturesque views, fields of wildflowers, as well as a cascade. Other adrenaline rush activities include whitewater rafting, horse riding, and kayaking. After venturing all day long, say whoops to love at one of the many breweries in the city. Or, explore one of the most independent boutiques downtown for retail therapy before grabbing a bite at some local restaurant.
Hilton Head:
Ranked #17 in best places to honeymoon in the US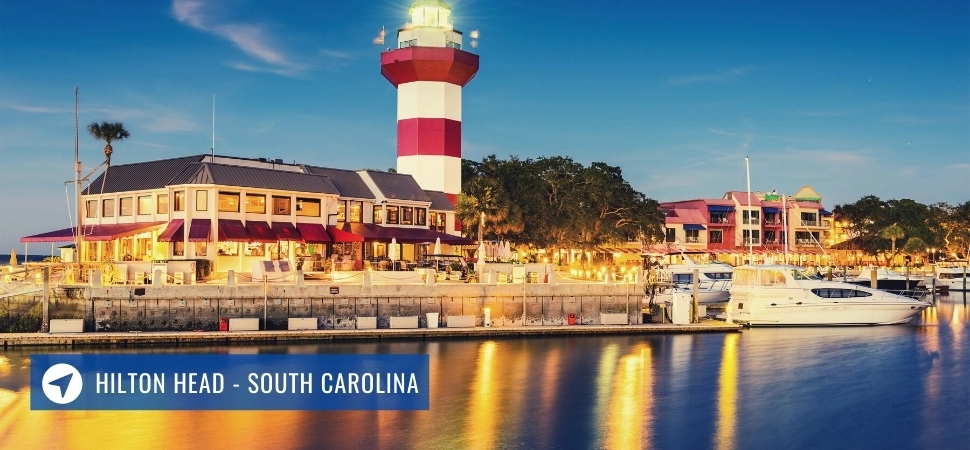 Hilton Head, this calm spot of this South Carolina town, makes it an ideal destination for the bliss of post-wedding. There are many enjoyable elements for the honeymooners like spa services, golf by day, tennis, and a romantic dinner alongside the water. Don't forget to stop by Harbor Town for shopping as a daytime date, yacht-spotting, catching sight of remarkable red & white lighthouses. Be sure to check out the 12 miles of golden sand in the town embracing Coligny Beach Park and uncrowded Mitchelville Beach- these spots shouldn't be missed!
Nantucket:
Ranked #18 in best places to honeymoon in the US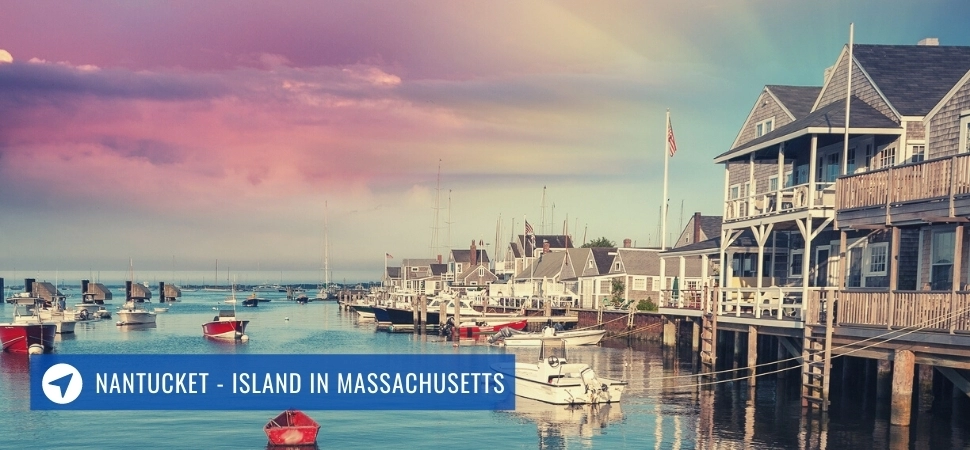 No doubt, there are many remarkable honeymoon destinations in Massachusetts, but Nantucket is the most admiring place. Nantucket entails an attractive ambiance that certainly meets the demands of honeymooners. Love birds who want a low-key experience can opt for bed-and-breakfast. Meanwhile, those who are rolling in money can head to the top-notch hotels of the Island. Sportive duos can bike by the side of the waterfront, hop on the mopeds throughout the Island, or eyeball at the ospreys while hiking at Coskata-Coatue Wildlife Refuge. Once you are done exploring, head to Cisco Brewers to refuel yourself by having a bite of the local eatery before slurping a sip of beer, wine glass, or cocktail.
Laguna Beach:
Ranked #19 in best honeymoon destination in the USA
A paradise of stunning vistas and constant sunshine for newlyweds, Laguna Beach is the best destination for a honeymoon trip. Head to Heisler Park and grab lunch with a stunning ocean view or hit Crystal Cove State Park and spend your afternoon exploring majestic mother nature together. This spot promises a lot more with regards to culture, boasting accessible plenty of art galleries, museums, and shops around. Make sure to catch a sunset at Victoria Beach and grab a meal at Michelin-starred restaurants in the area.
Aspen:
Ranked #20 in best places to honeymoon in the US
A perfect spot for honeymooners who share the love of cold-weather sports. Aspen, a small town in Colorado located at the base of the Rockies. Aspen is known for the winter activities such as snowmobiling, ice skating, as well as snowshoeing. It also provides skiing, but if it's not your thing, then don't fret. There's a lot more in this town. Hop on horse riding for an extra dose of romance.
Key West:
Ranked #21 in best honeymoon destination in the USA
White sand and jade water make a perfect setting for honeymooners. Key West is a laid-back island in Florida that seems so far from reality. Hence, it is the most idyllic space to spend some quality time with your spouse. Sail around to catch the sight from the water or head to neighboring Dry Tortugas National Park for an underwater excursion. Wrap up your day by catching the twilight in Mallory Square.
Wrapping up, America is the most top-graded spot in the entire world. Hence, you can get more honeymoon destinations here. From luxe spas to affordable outdoor destinations with so many attractions, you can have it all in the US. Whether it is a romantic getaway or a post-wedding event, America provides you all the best spots where you can enjoy wholeheartedly so, if you've tied the knots recently, head on to these spectacular places and begin your new life with a romantic trip!
Tags: