Wash away your worries at Sheraton Kauai coconut beach. The Sheraton Kauai Coconut Resort offers you an innovative option for your coming vacation with unparalleled mountain and ocean views and a stunning garden island location. You can easily reach some of Kapa's most famous hotspots, including Smith tropical paradise & the Wailua falls. With a soothing beachfront site and rooms with free high-speed Wi-Fi, mini-fridges, and a private porch, this resort lets you relax and soak up in the sun of Hawaii.
Enjoy new peaks of relaxation in an infinity pool, with different portions for adults and underage children nearby by a waterfront bar, lounge, and fire pit. At the crooked surf bar & restaurant and Moamore Hawaiian fish house, enjoy the food and special drinks of a beautiful beachside resort. Experience a vacation like no other at the Sheraton Kauai coconut beach resort. There are a lot of things that you can enjoy or cover in this beautiful place to make your vacations great and not regret making this place your vacation destination. Here's what you can experience whilst your stay at this resort!
LUXURIOUS ACCOMMODATIONS:
Rooms and suites offer breathtaking views, and many suites have private balconies and patios to further immerse yourself in the beauty of nature. Spend your day at the beach and relax in comfort at this beautiful resort at the day's end.
BEACH YOGA: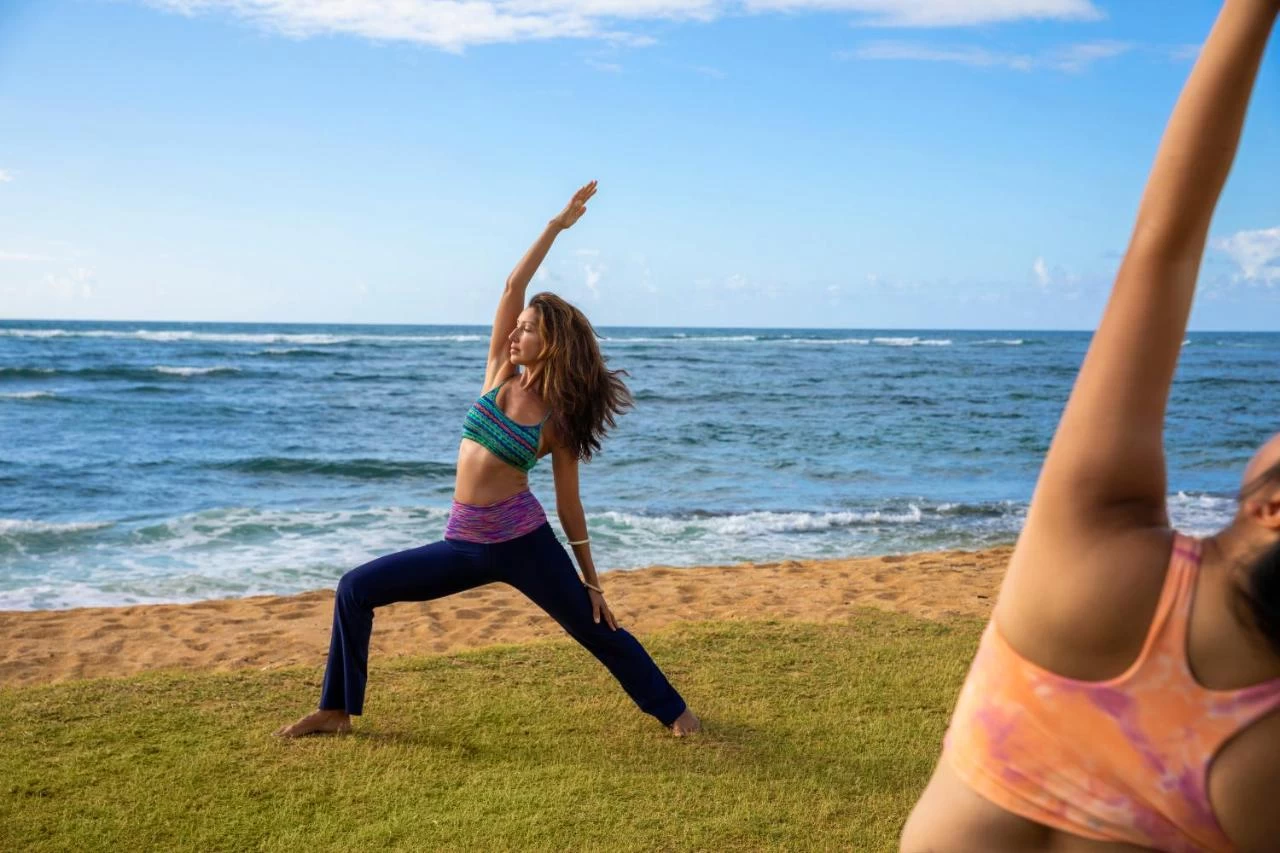 If you love meditating and want to spend some time in relaxation you have the option of yoga on the beach. There are classes held there for this that can be enjoyed by beginners to advanced levels.
BEACH EXPERIENCE:
The Sheraton Kauai Coconut Beach Resort is near some of Kauai's most famous beaches and offers activities such as surfing, windsurfing, and kitesurfing. More modest water activities include snorkeling, kayaking, and beach walking. Only sights and sounds. You can experience the most wonderful time with your family or friends.
KAUAI MOUNTAINS:
When you get tired of sand and water, head inland. This resort is so near to the natural beauty of Wailua River State Park, including the Sleeping Giant Trail, Opaeka Falls, and the spectacular Wailua Falls. If you want your vacations to be super amazing try to avail all the advantages that the resort offers you.
SWIMMING AT THE BEACH:
If you're looking for a fun summer vacation activity, swimming is definitely it! Not only is it refreshing, but it's also great exercise! And, what could be better than having pools at your resort?